We hear it enough from family, friends, and even coworkers – why does everything have to do with computers, or the internet, or coding? Well, that's because it's all connected some way or another.
That's how we can jump onto extremely diverse projects ready, excited, and full of creative ideas to reflect goals or messaging. It's also how we can write blog posts like this, all about the X-Men, and still justify posting it on the blog.
So, the X-Men? Definitely have to do with our work.
We're not talking about Forge
Or Magneto, for that matter. Although there are undoubtedly plenty of interesting connections that lie therein when it comes to characters whose mutant abilities are literally about controlling or creating electronics. And the X-Men franchise has always been about thinking ahead, out to the future – that's why Beast is always populating the universe with new ideas and creations. We're into that too.
Let's keep the future in mind while returning to the present – because at present, one of the more recent X-Men movies is X-Men: Apocalypse. And to promote the movie, and those before it, somebody made this amazing quiz.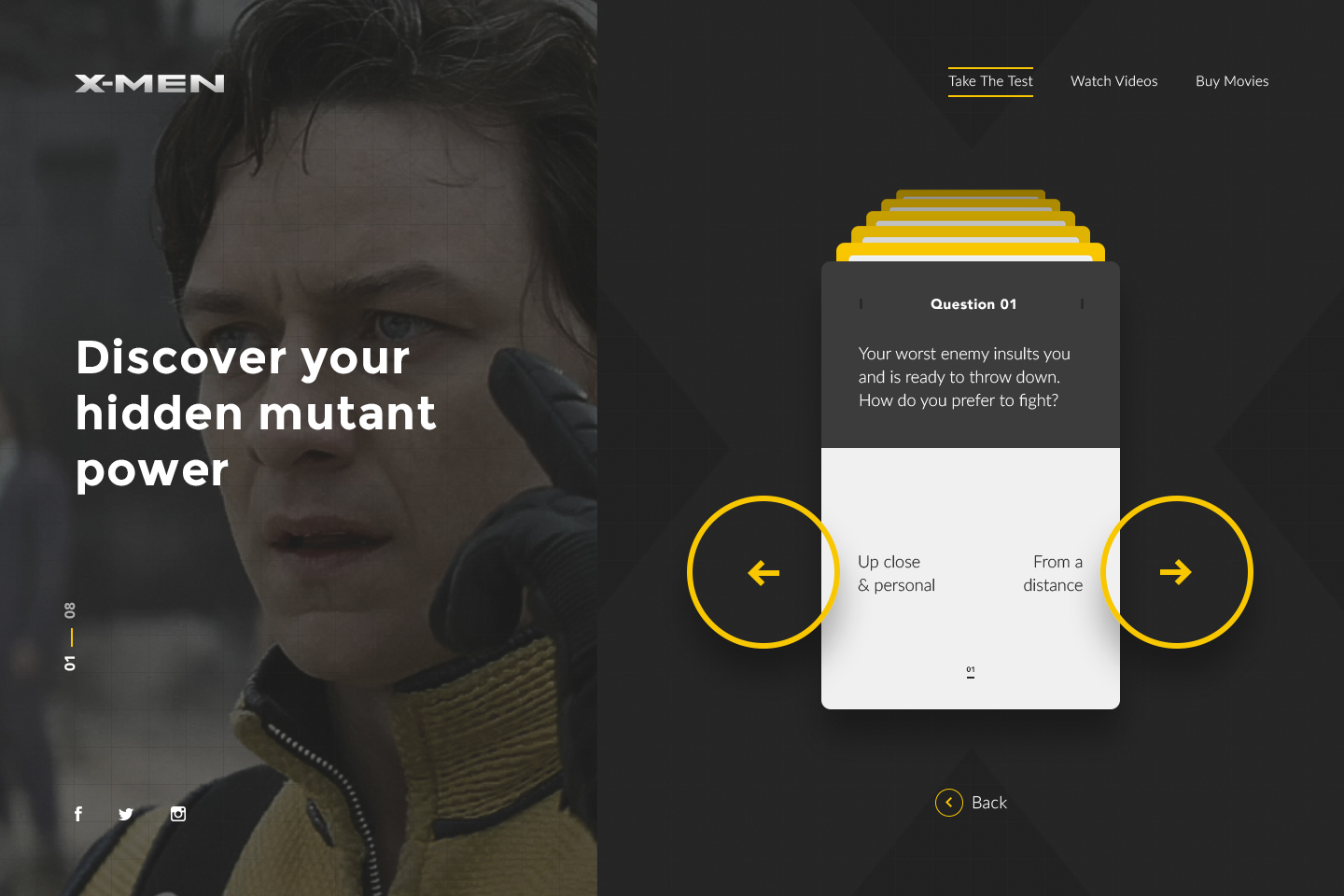 We'll be specific: Watson Design Group made this site, and man does it scream Days of Future Past. What's more old-school than a personality quiz gussied up in the classic X-Men colors, and neat playing cards that sport our favorite mutants? Paired with it all are the modern touches of clean, flat visuals, rotated text, hamburger menus, and tidy animations.
You can fill out the quiz here and find out your mutant power.
Check out the Behance page while you're at it!
And let us know – what is your mutant power?